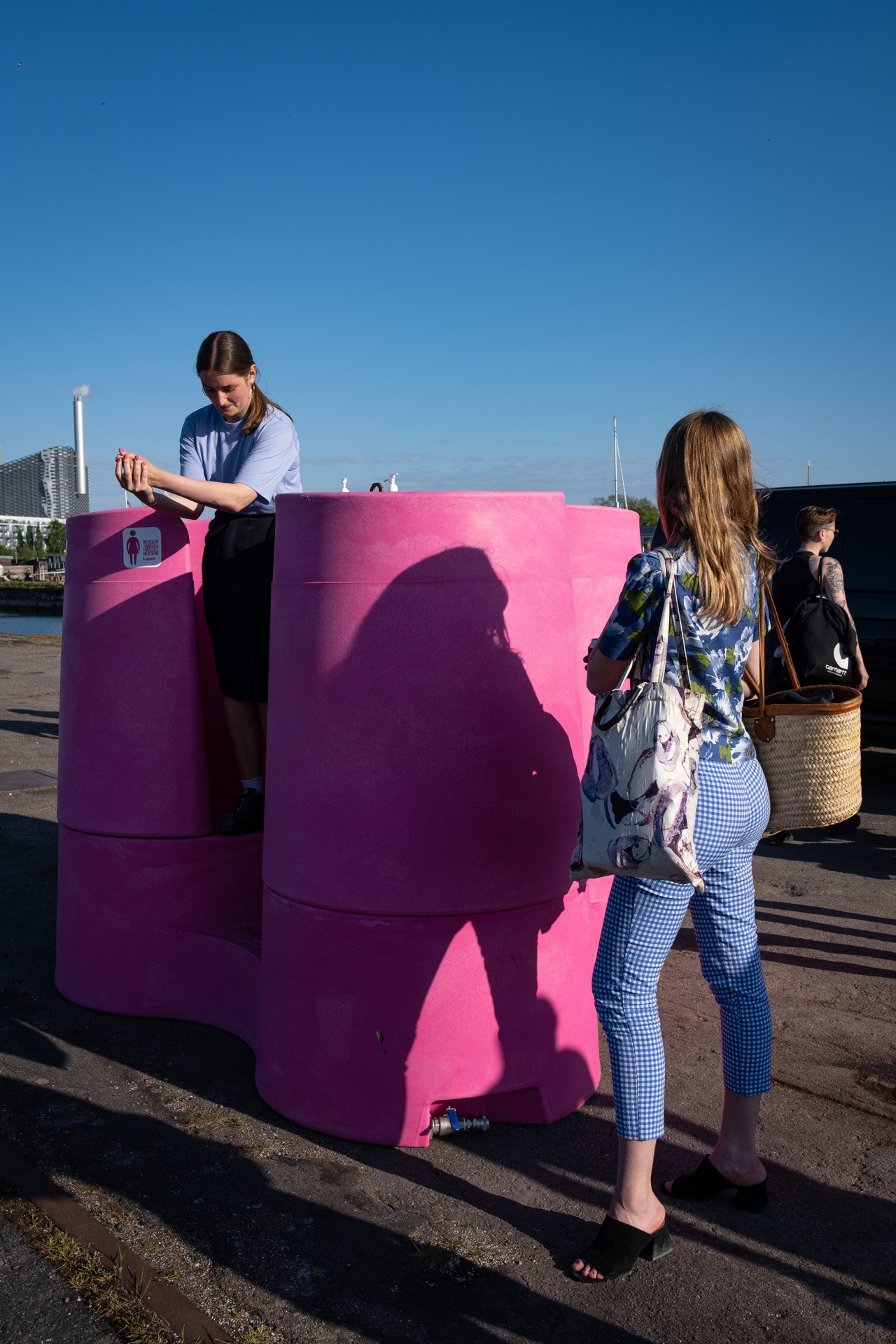 We've got you!
Lapee is the touch-free urinal!
Now Lapee has "her" own hand sanitizer dispensers!
We highly recommend Lapee for parks and public spaces.
Internationally used by municipalities, Lapee is a great improvement for public spaces, especially during the covid19.
Lapee makes your city more hygienic and inclusive.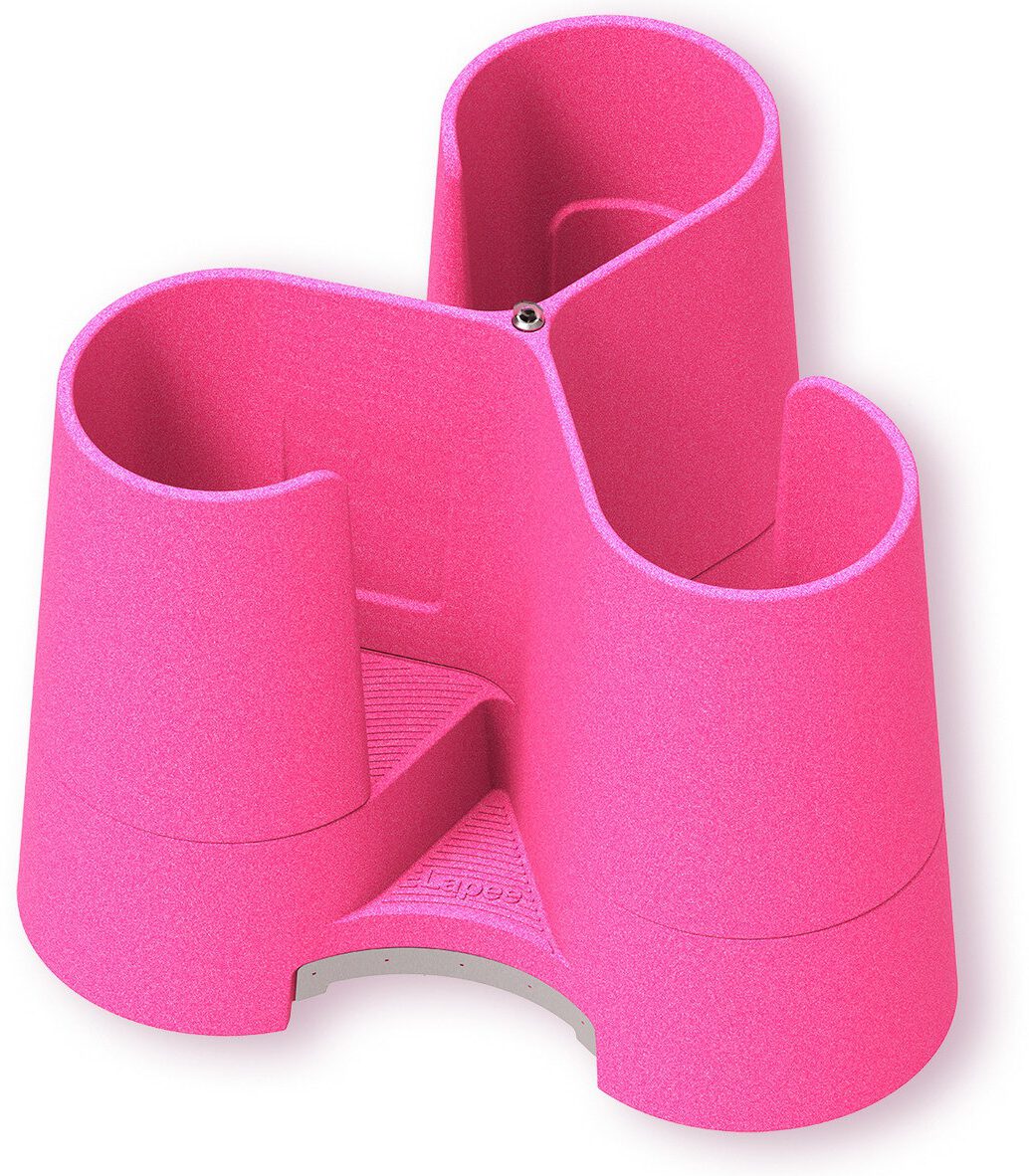 Lapee ensures a cleaner, safer, more efficient option for womxn to pee. No more endless lines at outdoor events.
Of the queues to toilets are only womxn that need to pee.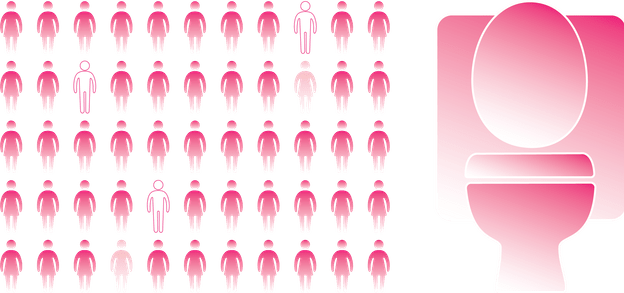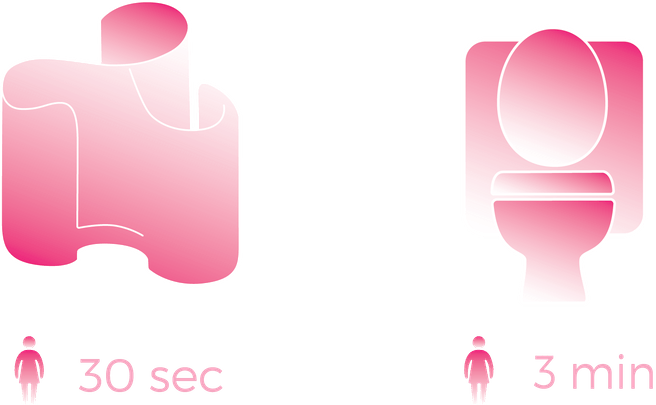 Lapee is 600% more efficient than normal toilets for womxn to pee
There are no urination only facilities for women. The absence of female urinals has a considerable impact on gender equality, and this is especially evident during outdoor events.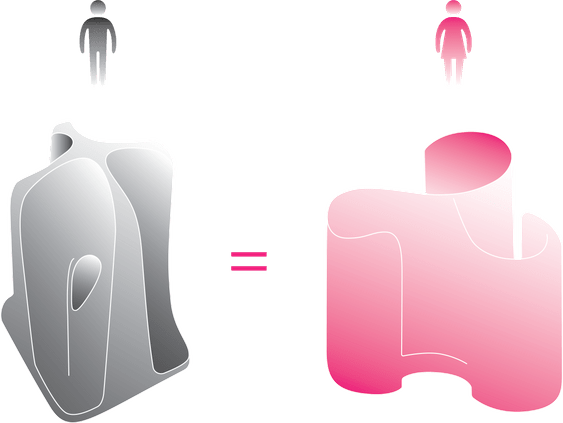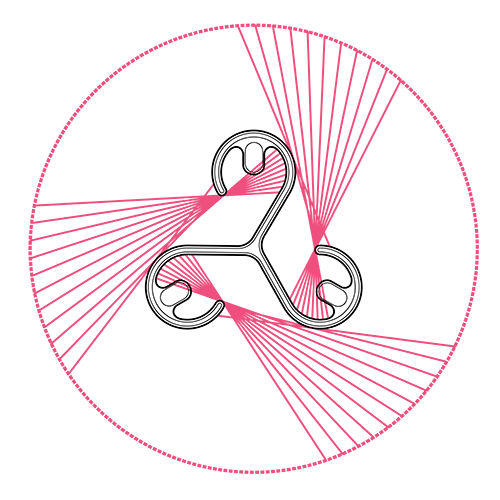 Lapee is designed to provide cover for womxn peeing whereas standing persons would be exposed. The height of the urinal brings privacy but also empowers the womxn peeing. While peeing, her eyesight is at the same level as a standing person.
The openess of the shape keeps it efficient and functional, while the privacy can be adjusted by arranging the units together.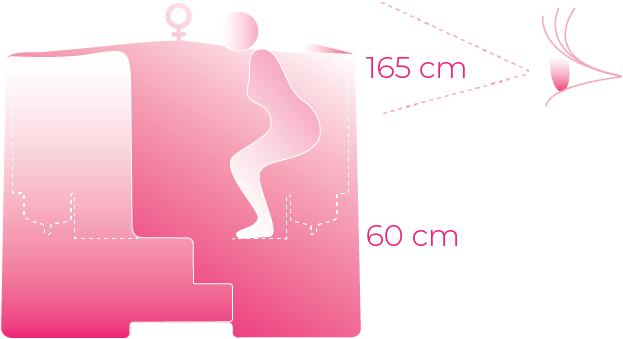 From a very early design stage, the product was developed in constant dialogue with end-users and some of the biggest festivals in Northern Europe.
The product has been validated by festivals and optimized for handling, maintaining, transport and storage.